Tc app booster(boost&speed up) for Android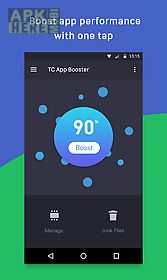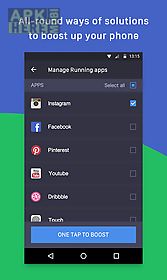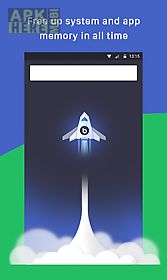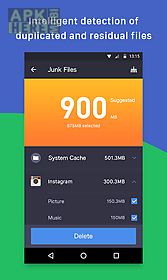 Tc app booster(boost&speed up) app for android description: One tap to boost your android phone release your android life!
Tc app booster is the most effective light weight ad free android cleaner designed to help improve your device s performance free up memory and give your mobile apps a welcome speed boost.
What tc app booster can help you with : swift boost up one tap to take a fully scan and throughly speed up simultaneously.
Deep cleaning optimize your phone by locating all the caches residual files generated by running apps also by deep cleaning you can have a clear mind what are the high volumn files hidden in your phone.
Lock to boost we found lot of the battery consumption occurred when your phone is in stand by mode.
Take a lock to boost can shut down all the background then automatically lock up your screen.
It works perfectly when the battery is almost running out.
Key features: light weightless than 5mb volume less storage ocuupation but cleaning up all junk files hidden in your device.
Speedytc app booster manages and optimizes either images video and other residual files.
You can feel the difference in seconds ad freeno disturbing ads pop up recommendations now you deserve a quite and functional android cleaner.
More features are booming out if you had any ideas just let us know via tcappbooster now we couldsupport languageincluding arabic english indonesian portuguese russian spanish thai traditional chinese turkish more languages are being translated!
If you like our app and didn t find your language supported you can always contact us(tcappbooster ) to participate our localization plan.
Join in our exclusive beta test group on g+ https: plus.
U 2 communities 118173376985033489326 be the one to express your feelings about our products!

Related Apps to Tc app booster(boost&speed up)