Tarot cards reading & meanings for Android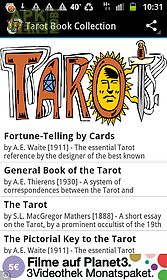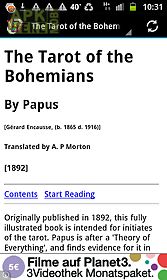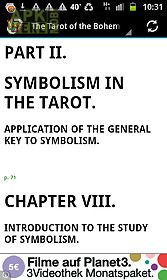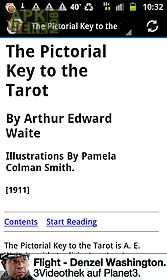 Tarot cards reading & meanings app for android description: Completely new design and content!
This app now contains 6 of the most valuable books about tarot reading along with details about the history and significance of tarot and other texts about tarot divination for free!
Discover how to read tarot cards!
Learn everything about the meaning and the history of all tarot cards.
Just added: complete tarot course videoall ebooks are available as html (no reader needed) and optimized for mobile viewing.
The following ebooks are included (all english only): the pictorial key to the tarot by a.
E.
Waitethe tarot of the bohemians by papus tr.
A.
P mortonthe tarot by s.
L.
Macgregor mathersthe symbolism of the tarot by p.
D.
Ouspenskygeneral book of the tarot by a.
E.
Thierensfortune telling by cards by p.
R.
S.
Foli disclaimer all ebooks are out of copyright and in public domain.
Any content not owned by this developer belongs to their respective owners.
If there is an issue with this app contact us via the email address.
All material in this app shall only be used for personal non commercial purposes.

Related Apps to Tarot cards reading & meanings