Tanks analytics for Android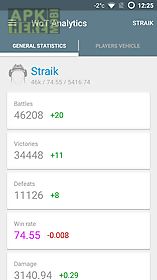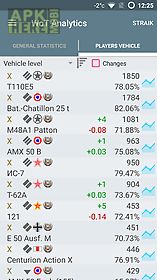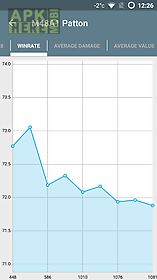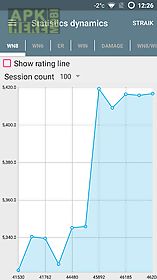 Tanks analytics app for android description: Non official application to display and analyze world of tanks player s statistics.
This application is not a development of.
Application is made in accordance with wargaming developer partner program rules: eu.
Developers documentation rules rules basic features: support all regions (ru eu us us sea rk) general player s statistics display wn6 wn8 efficiency rating calculation player s vehicle rating display including average values tracking the dynamic of statistics change for ratings win rate average damage.
Graphs formingaccording to passed battles graphs statistics for vehicles calculator of view graphs forming on the average vehicle s indexes comparison of up to 5 players on the main indexes all statistics and searching history storagelegal notice.
The images contained within are copyrighted by llp and tank stats are intellectual property of : copyright all rights reserved.
World of tanks wot are trademarks or registered trademarks of.

Related Apps to Tanks analytics