Tank battle 3d: world war ii for Android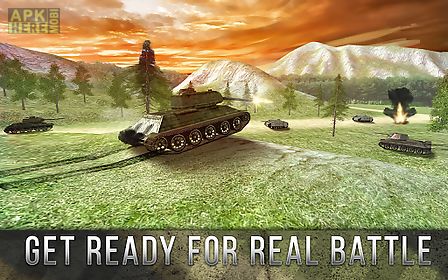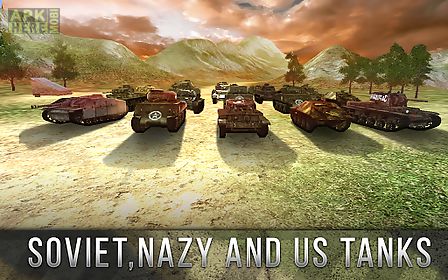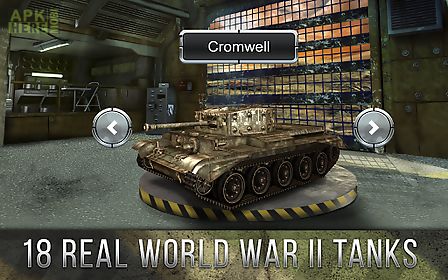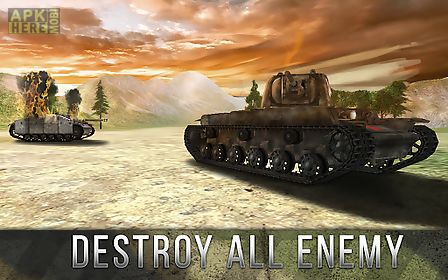 Tank battle 3d: world war ii game for android description: Prepare for a real battle with tank battle 3d: world war ii.
Get to the battlefield!
Many world war ii tanks to choose from.
Choose what side you on: soviets german british or americans.
Gain gold on every mission by destroying enemies.
Use gold to upgrade your tank or buy tank you want.
There are many power ups to choose from.
No any in app purchases just get this game and enjoy 3d tank game.
Tank battle 3d: world war ii features: stunning fast 3d graphics 18 real tanks from world war ii soviets german british and american tanks different missions and locations: mountains villages cities training missions different campaigns in germany europe and russia power ups and upgrades unlimited ammo unlimited fuel ability to repair tank on a battlefield improved controlstank battle 3d: world war ii includes tanks: cromwell easyeight chaffee sherman panther iii j panther iv f2 panther stugiii tiger stugiiischurzen hetzer p4j su100 kv1 t34 76 t34 85 su122 t34 85 call tanks has different features and different damage level.
Different parts of tanks has different level of damage.
In tank battle 3d: world war ii you can upgrade your tanks: speed armor damage reload timeenjoy tank battle 3d: world war ii and please write us back with suggestions on how we can improve the game.

Related Apps to Tank battle 3d: world war ii