Tamil radio stations for Android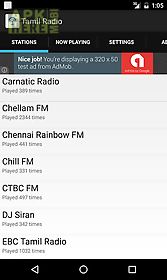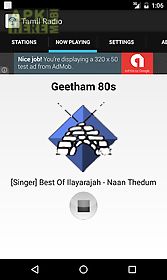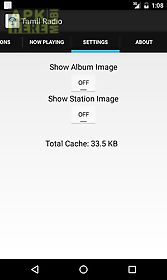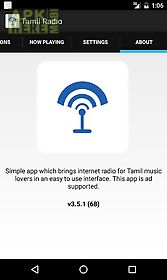 Tamil radio stations app for android description: With more than 100 39 s of tamil radio stations you will be kept mesmerized with old and new songs by brilliant music directors in tamil industry.
Some of our channels are dedicated to old tamil songs comedies carnatic and devotional tamil songs tamil news channel.
We recently added new tamil fm stations that broadcast from countries like usa uk india switzerland canada australia france singapore germany uae kuwait denmark saudi arabia norway netherlands qatar malaysia sri lanka and not to mention popular fm stations from our very own chennai city.
Finally you can listen to a tamil radio streaming in your local city or hear from a radio station broadcasting far away from a different country truly connecting the tamil world by songs.
App supports background listening mode.
Instead of closing the app with back button click on home button to leave the app running in the background which will keep playing till it gets interrupted.
Please email us at mktouchapps if you have issues using this feature.
App features: play in background show album title artist in the now playing screen supports 7 tablets show album image in settings screen notification if new stations are added or changednote: we don 39 t own any of these stations on our own.
This is a public list of streaming content and if you feel that we have violated your policy we will co operate to remove it from our list.

Related Apps to Tamil radio stations