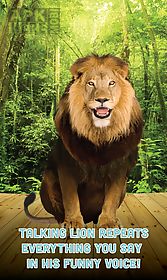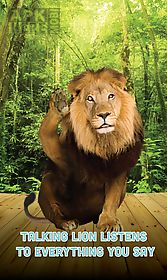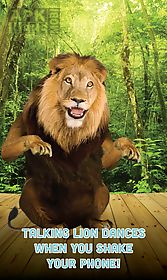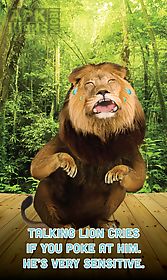 Talking lion app for android description: Real lion listens to everything you say and talk back in his scary voice.
Majestic lion gives huge entertaining impact with big cat animation and animal voice.
Talking lion is unique application among talking animal applications.
Entertaining for friends family and kids.
Big cat is great for playing around.
This is only app with real lion talking and not a cartoon animal.
The real talking lion is entertainer for everyone.
Real talking lion loves to listen to everything you say and talks back in scary voice.
Talking lion dances if you shake the phone.
The scary lion becomes little kid lion and cries like a baby if you poke the lion.
Lion talking back sounds like real lion sounds.

Related Apps to Talking lion