Talking husky for Android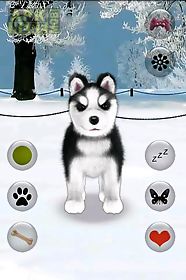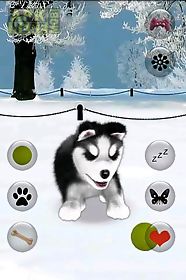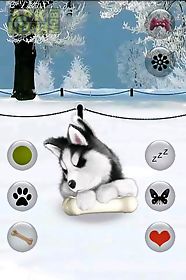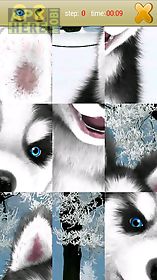 Talking husky app for android description: Talk to the talking husky.
He answers with his funny voice and reacts to what you say or your touch.
With over 1 million downloads already don t miss out on the fun!
Maybe you like dog and puppy super super want to keep one as a pet but can not do so intolerable family or roommates or too busy to care them.
Now we have talking husky.
This is a very smart husky.
He likes to run and jump like to play game with you to find the ball.
Of course the bone is his first choice.
Hope this puppy can accompany you to have an exciting time.
If you like this husky share it with your friends your parents lovers oh we must ensure that they like dogs as you like them.
Talk to husky talk to tom and he will repeat after you laugh out loud at tom s funny voice share funny videos with your friendsplay with husky ah bones puppy want touch the puppy to make him happy where is the ball find it let husky to sleep puppy playing frisbee move puppy hands and feet chesttalking husky is a free app.
Willing talking husky accompany you to spend a happy time.

Related Apps to Talking husky