Talking cat. talking puppy. for Android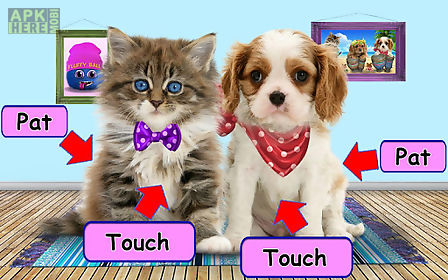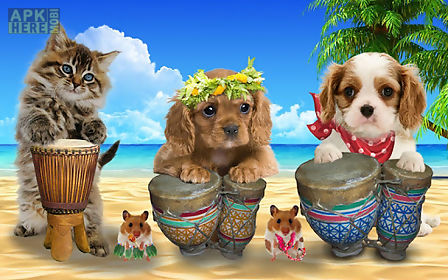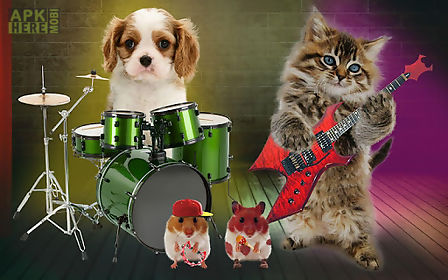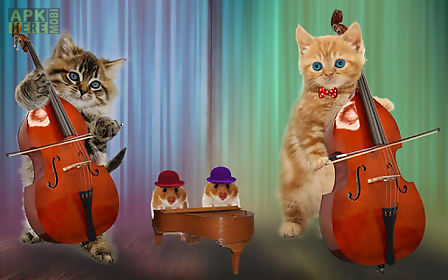 Talking cat. talking puppy. app for android description: Talking cat and talking dog funny free app.
The talking friends will repeat everything you tell them in a funny way and will add a funny comment from them.
The talking cat and the talking dog are very talented.
Talking friends play the following instruments great: bongo percussion keyboard accordion cello piano electric guitar.
The cat and dog have help playing the instruments: funny hamsters and a cute puppy.
You can feed the cat and dog.
Pet them on the back and they will puff and purr in a great way.
When you touch the talking cat and talking dog on their bellies they won t be happy.
The app has great puzzles with animals.
The puzzles have three difficulty levels.
If you like the talking cat and talking dog you can set them as a wallpaper in your phone.
In case of any problems with the effect of talking friends instead of giving us the negative opinion please send us an e mail and review briefly the problem.
It will help us to solve it in the next updates of app with cat and dog.
App with the talking cat and talking dogis free but contains advertisements.
The income from advertising will help us to create new attractive applications and wallpapers.
All permissions are required only for advertising and are support by trusted vendors.

Related Apps to Talking cat. talking puppy.