T-wallet for Android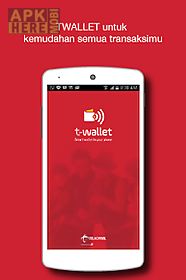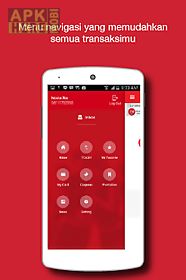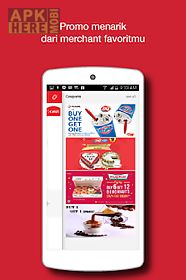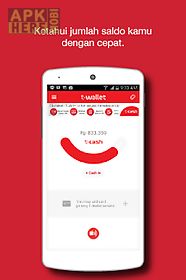 T-wallet app for android description: aplikasi t wallet merupakan aplikasi dompet elektronik dari telkomsel.
Yang memudahkan pelanggan untuk melakukan transaksi melalui jaringan nirkabel kapan pun dimana pun.
Saat ini layanan yang terdapat di dalam aplikasi t wallet adalah layanan tcash dan mobile coupon.
Layanan lainnya akan segera hadir.
Layanan tcash adalah layanan uang elektronik (e money) telkomsel yang memberikan kemudahan dalam melakukan transaksi melalui ponsel.
Layanan mobile coupon adalah bagian dari telkomsel digital advertising yang memberikan kemudahan bagi pelanggan telkomsel untuk mendapat promosi penawaran istimewa dari merchant partner telkomsel.
Applications e wallet is an electronic wallet application of telkomsel.
That allows customers to perform transactions over the wireless network anytime anywhere.
Currently the services contained in the application t wallet is a service tcash and mobile coupon.
Other services will be available soon.
Tcash service is a service of electronic money (e money) telkomsel provides convenience in conducting transactions through mobile le coupon service is part of the digital advertising telkomsel which makes it easy for customers telkomsel to get a promotion special offer of merchant partners telkomsel.

Related Apps to T-wallet