T-balance check for Android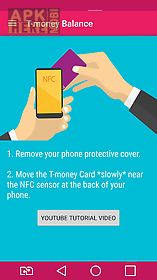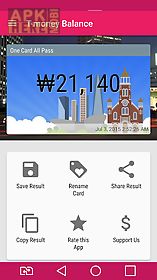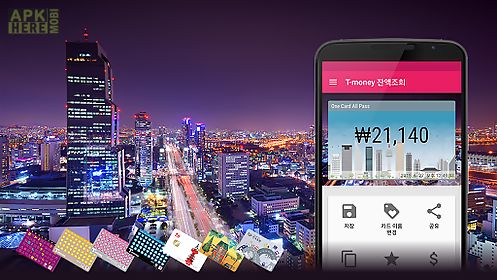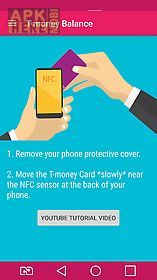 T-balance check app for android description: In south korea t money is a transportation card as well as a device used to pay for transportation fares and in some cases transactions at convenience stores.
Now you may also use this app to manage your t money cards and the card balance records!
To comply with the google play policies statements of originality: t money and the t logo are the registered trademarks of korea smart card co.
Ltd.
Adopted for fair use only.
This app has no relationship with korea smart card co.
Ltd.
This is an unofficial app compatible with certain t money cards using the technology developed by us.
We declare that we have no intention to impersonate as an official product of t money or korea smart card co.
Ltd.
Please contact us directly should you have any concerns.

Related Apps to T-balance check