Syobon action halloween for Android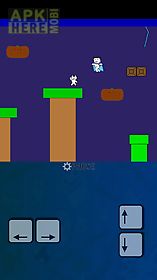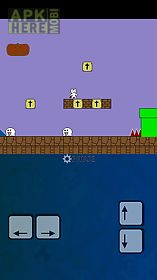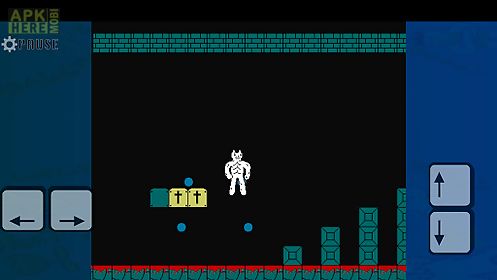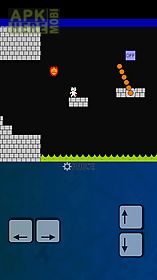 Syobon action halloween game for android description: This new halloween version includes: +new terrific graphics sounds and effects +new levels +new achievements +improved gamepad icade ps3 and other joysticks support +save games +portrait or landscape play as you want +many other nice detailsenjoy the special and terrific halloween edition with new graphics and effects.
Rob in tombs run away from the ghosts.
Find the hidden magical artichoke in the castle.
The world of 2ch is in danger!
The muscular evil chicken has stolen the sacred artichoke from the great forum administrator.
( O 39 )with the power of sacred artichoke he tries to manipulate the peaceful emoticons inhabitants of 2ch for his evil purposes.
Quot o ( )the only hope of salvation of the 2ch world lies in syobon ( 39 ) a young cat emoticon.
Syobon with its multiple lives is the only one who can challenge the power of the sacred artichoke and beat the muscular chicken.
( ) Oyou 39 ll need to be careful and memorize a thousand traps that you face in your way.
Only you and syobon with his infinite lives can save the 2ch world.
Syobon action is a jump and run game platforms parody of super bros.
But there are traps and nasty peculiarities which make the game more hard.
A simple run and jump is not possible.
Skill and a bit of imagination is needed here.
The game requires the player to think logically through trial and error in order to complete the game.

Related Apps to Syobon action halloween