Sync itunes to android - free for Android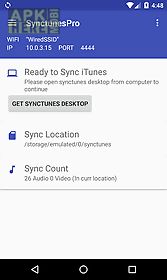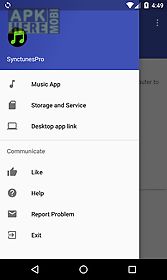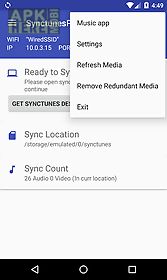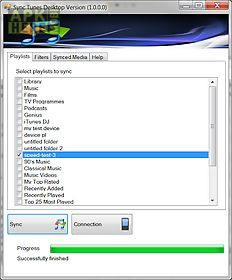 Sync itunes to android - free app for android description: Sync your itunes library from a pc or mac to android: including itunes playlists music podcasts videosfeatures include sync your itunes to android: music podcasts and videos from your itunes library to your android device over wifi.
Itunes song information will also sync to android such as album art sync your itunes playlists to android maintains itunes playlist order itunes content will sync to android on the internal or sd card storage resumes the sync if connection is broken from where it left.
Does not sync the itunes to android which are already synced before.
Organizes your itunes music on android device as folders.
New music you add to your itunes library is detected and synced to android in your next sync session.
You can filter your tracks to be synced to android (by size length date etc)computer installation: a freely available windows or mac app is also required to transfer itunes to android.
For detailed setup and sync instructions you can check important: drm copyright media will not sync from itunes to android.
Itunes is a trademark of apple inc registered in the u.
S.
And other countries.
The app is not affiliated with apple or itunes.

Related Apps to Sync itunes to android - free