Sweet cartoon go theme for Android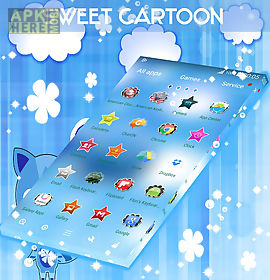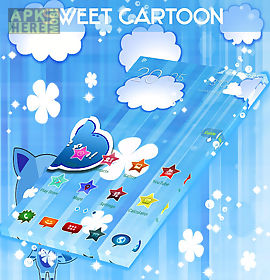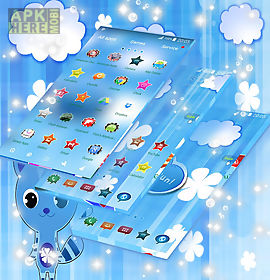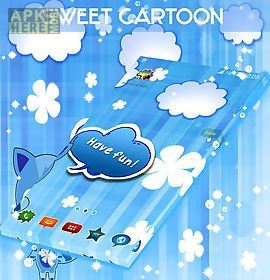 Sweet cartoon go theme app for android description: The new sweet cartoon theme for go launcher will give your phone 58 brand new never before seen icons + 5 unique and awesome wallpapers!
Get it now!
How to apply: click open and click on set as active theme!
How to change wallpapers: open the application and clickon see the wallpapers.
You will be taken to our wallpaper selector from where you can choose the wallpaper you like most!
Sweet cartoons theme gives you icon masks new docks and new menus for a full customization experience!
Hd design with fun characters and illustrations!
48 translations in all the major languages of the world!
No matter where you live you 39 ll be able to use this theme.
This theme really takes you and your android phone to a magical place!
Take a look at the screenshots.
Your phone 39 s icons will be changed to look like stars and clouds.
The colorful background illustrations talk to you telling you positive messages like party or have fun.
This is an all around vibrant friendly fun theme!
Get the sweet cartoon theme for go launcher right away!
If there 39 s one thing we love in this world that 39 s comments and ratings!
By sharing your opinion with us you will help us continue to develop awesome themes!
If you don 39 t like any aspect of this theme have found a bug on it or simply want to chat with us please send us an email.
To do that just click on the email developer link on this page.

Related Apps to Sweet cartoon go theme