Sweet baby girl - hospital for Android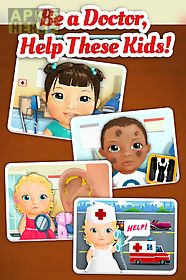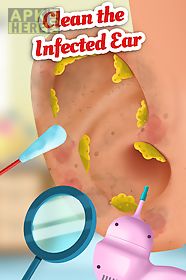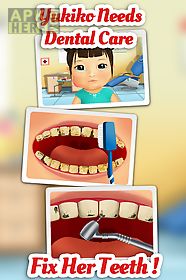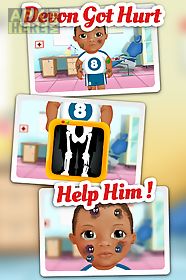 Sweet baby girl - hospital game for android description: Oh no!
Alice devon and yukiko are in hospital!
Play doctor and help the kids: alice has ear infection devon got hurt playing football and yukiko quickly needs dental care.
Get your doctor tools take care of the kids and make them happy again!
One of the best girls games!
What s inside 3 different emergency situations 3 kids who need doctor help more than 10 doctor tools 11 mini games to clean alice s ear 13 mini games to take care of devon 7 mini games to fix yukiko s teeth 1 extra ambulance gamesweet baby girl alice has ear infectionlittle alice is very sad.
Tap the bandage to see her infected ear and take care of it.
Take the magnifier and remove all the germs.
Then gently clean and wash the ear with different ear cleaning tools.
If sweet alice is smiling it means you did a great job!
Little devon played football and broke his leg devon is a very good football player but this match ended unexpectedly.
Now devon needs doctor care.
Clean his wounds and put some band aids.
Then use the x ray scanner and take care of devon s broken leg.
Poor yukiko has teeth cavities that need to be fixedlovely yukiko kas problems with her teeth.
Make her tooth pain go away!
Get your dentist tools to clean her teeth and fix cavities.
Yukiko will reward you with her beautiful white and shiny hollywood smile!
Extra game drive an ambulance and take kids to the hospitalmove ambulance up and down to avoid cars on your way and take your little patients to the hospital in time.
Try to collect all stars on your way!

Related Apps to Sweet baby girl - hospital