Super wifi manager for Android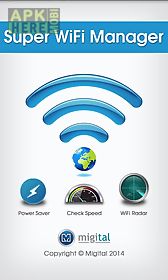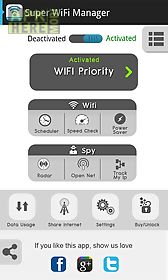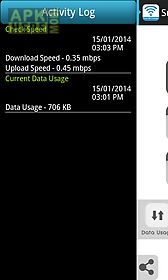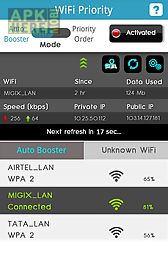 Super wifi manager app for android description: The feature rich free app will find available connections manage prioritize your connections save your phones battery allow easy access to hotspots logs all your wifi data usage activities schedules wifi switch on off timings so muchmore!
A one stop shop which brings together multiple features for easy use!
The perfect wifi manager for your phone!
Why super wifi manager? Finds analyzes connects prioritizes wifi connections.
Provides daily logs for all wifi data activities.
Schedules the timings to switch on off the connections.
Tracks public private ip addresses dns proxy ip etc.
Scans for free wifi hotspots around you.
Saves battery by managing wifi connectivity auto connect!
Monitors the speed of the wifi via the most advanced speed o meter.
Widget allows quick access to main wifi settings.

Related Apps to Super wifi manager