Super scary ringtones for Android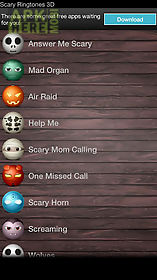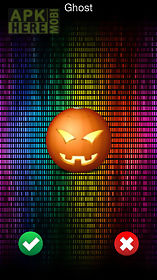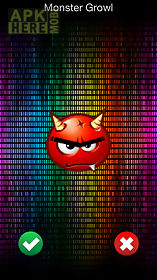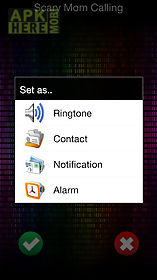 Super scary ringtones app for android description: Scary sounds includes realistic scary sounds perfect for a scary ringtone notification or alarm sound.
With this app you can: set tone for all callsset tone for a personset tone for notificationset tone for alarmenjoy these free scary ringtones and sound effects!
Perfect for a halloween ringtone or to scare your friend with scary sound effects.
Super scary ringtones includes some of the most downloaded scary sound effects and free ringtones perfect for a scary ringtone sms alert notification or alarm sound.
We sorted through tons of free scary ringtones and included only the best.
Good for a scary halloween ringtone or just for fun.
Our ringtone apps have been downloaded millions of times and have some of the highest ratings.
Safe and fun to use.

Related Apps to Super scary ringtones