Sring, ringtones for whatsapp for Android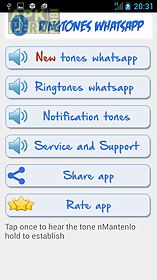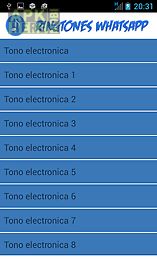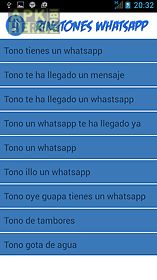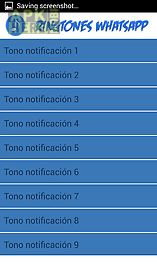 Sring, ringtones for whatsapp app for android description: We offer a pack of sounds to use on your android device.
It is very easy to use as you just have to install the application and press to play the tone and i mantelo hold to set the tone whatsapp notifications or alarm.
You have tones of various categories from notification sounds to sounds of animals and nature as well the application will be updated with new notification tones so that you may be using new sounds.
It is important to settones for whatsappuse these settings: access application whatsapp settings notifications notification ringtonewhere the tone list that appears will be selected default tone otherwise the tone set from the application will not work because it will not be allowed.
If you have any questions or suggestions we are happy to listen to you you can write to our e android developer.

Related Apps to Sring, ringtones for whatsapp