Squishy fruit free for Android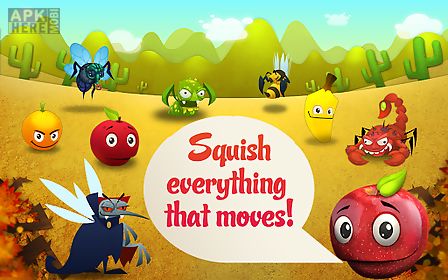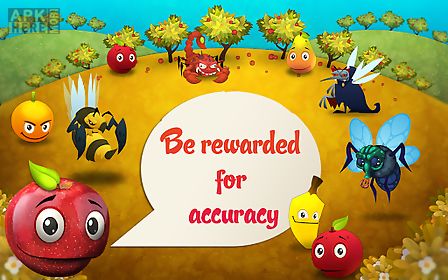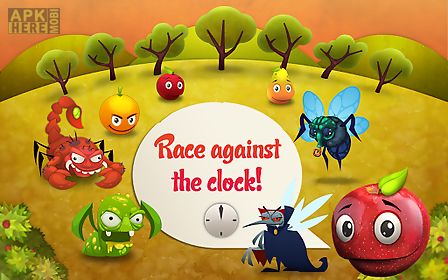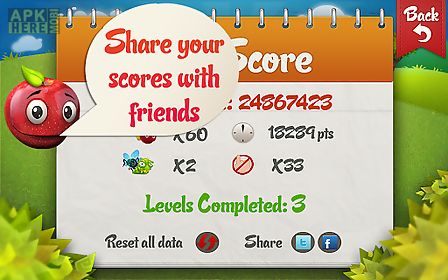 Squishy fruit free game for android description: Smash fruit worms flies wasps scorpions vampires!
Start squishing fruit now!
Worms and flies and other bugs also pose a threat so they must be squished too!
Leave them alone for too long and they will show you they are angry and smash your screen.
The number 1 squish game and they loved it: compete against your iphone ipad google android friends with this fast finger ninja game!
Are you better than they are? Tap whack smash squash poke squish your way to being fast as a ninja numero uno squishy fruit smasher.
+ Rated 1 best free fruit game in your pocket for all ages kids adults boys girls.
+ Cool fun fruit squishing squashing smashing game!
Guaranteed to rope you in the game.
+ Facebook squishy fruit leaderboard can you be the world master fast angry ninja fruit squisher? + Taunt your friends with your scores on facebook twitter.
Don 39 t make them angry though..
They are your friends.
+ Discrete scoring methods that take into account accuracy speed.
How fast can you be? + Easy to play...
But hard to be a black belt fruit squishing ninja master in this fast action game.
+ Fast cute high definition graphics on your android phone or tablet.
+ Smash them in the fields smash them in the kitchen smash them in the market smash them in the desert.
Smashing squishy fruit is so much fun.
Come on don 39 t get angry just get better at the game...
You know you want to be a fast squishy fruit ninja master too.
We have fast angry fruit fast angry worms fast angry flies and more.
Are you good enough to take them on in this squishy fruit frenzy? Can you move as fast as a finger ninja? Your finger is your ninja stick or hammer...
Use it carefully to smash and squish the fruit the flies and worms while being as fast and accurate as you can.
You will have a smashing good time.
You too can be a fast angry master squishy fruit ninja just by playing the game.

Related Apps to Squishy fruit free