Spelling bee quiz: word shift for Android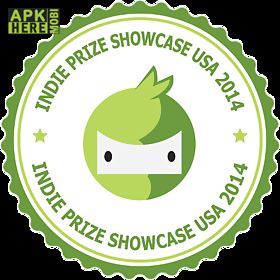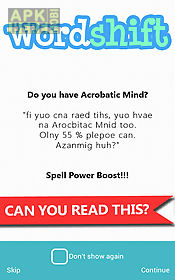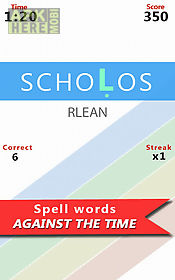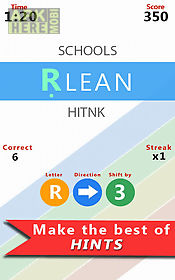 Spelling bee quiz: word shift game for android description: 1 of the best spelling bee quiz simulator on android.
A simplified anagram speedtest and fun educational game designed for kids students and adults.
Everyone plays word shift to improve their spelling and vocabulary skills.
Perfect for kids preparing for national spelling bee quiz or spelling competition at their schools.
Word shift is a top multiplayer word puzzle game with realtime leaderboard ranking and online pete globally on the same 2 minutes of game.
See your score and rank at the end of each round of puzzle.
Tap.
Shift.
Win.
Solve the puzzle by shifting one and only one letter in the puzzled word.
Don 39 t let the streak break because longer the winning streak higher the score multiplier.
Stuck? Don 39 t forget to look at the hints popping at bottom.
Hints are: letter tells you which letter to movedirection tells you if movement will be towards left or rightplaces hints the number of position to shift wordshift is featured app in google play home page (april may 2014) nominated for indie prize at casual connect san francisco (july 2014) best puzzle apps from asia july 11 18 critic recognition most challenge and addictive word game editor 39 s pick app eggs ( apps in.
Blacklight.
Word.
Shift 299445 )...
A nice little mind bender...
Quot best apps in asia ( the best of asian mobile gaming july 11 to july 18 )download now and enjoy!

Related Apps to Spelling bee quiz: word shift