Speed meter gps for Android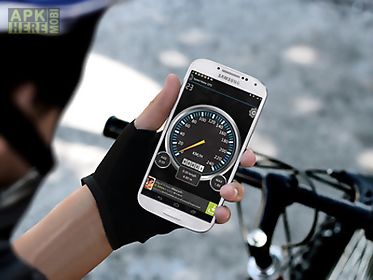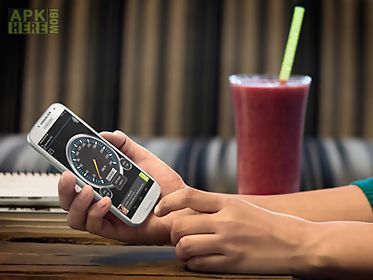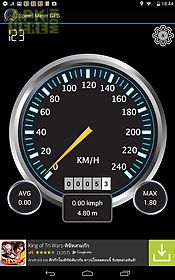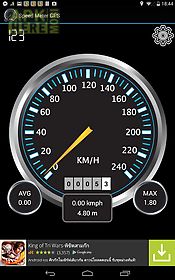 Speed meter gps app for android description: Speed meter gps application displays current speed on a speedometer for use in your vehicle such as your cycle bicycle car on a boat or on an airplane.
Speedometer can keeps track of your top speed and average speed.
You can change speed measurement unit easily such as miles hour (mph) or km hour(kmh) and also change font type (digital normal).
This app can use like speed meter car or speed meter bicycle.
Features full screen analog display and digital display.
Showing average and maximum speed.
Client can select speed measurement unit such as km h (speed meter km) or mile h (speed meter mph).
Track your distance and top speed.

Related Apps to Speed meter gps