Space dog run - endless runner for Android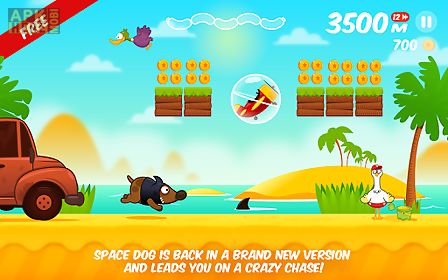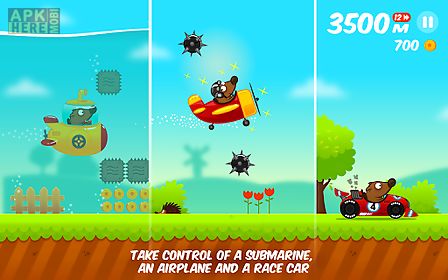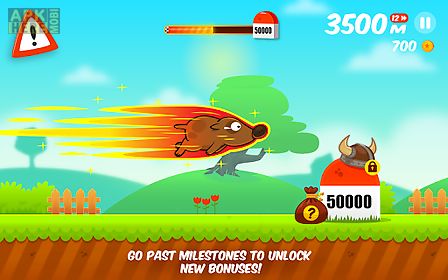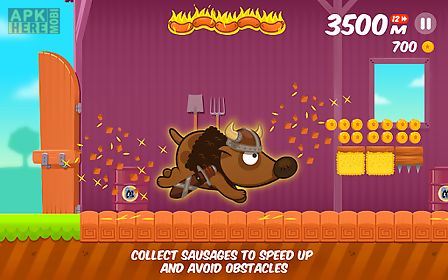 Space dog run - endless runner game for android description: Prepare to jump and slide to avoid obstacles and get rid of the butcher s truck chasing you!
Space dog s gluttony leads you in a crazy race on mobile and tablet!
Get familiar with a game which became cult on facebook this time with an unprecedented gameplay optimized for mobiles and tablets.
Have fun in the brand new summer world and complete all the challenges!
Functionalities: take control of an airplane a submarine and a sports car.
Collect all items to win daily challenges and take the lead of the ranking.
Take advantage of the butcher s truck using super mushrooms.
Gather sausages to strengthen space dog and avoid numerous obstacles.
Reach milestones to unlock new bonuses.
Dress up space dog with brand new delirious and powerful costumes.
Discover a fun environment optimized for mobile and tablet in this brand new space dog run game.
They ve had a sneak peek of it!
Quot this game is hilarious!
I loved the original space dog it 39 s even more fun in the race version!
Quot marco finally a game that stands out!
In addition to having to jump slide and avoid all kinds of obstacles space dog and his crazy accessories make this new race game completely mad!
Quot tom real fun game to play with the family!
Quot lauralike and follow space dog run on facebook and twitter!
Spacedog.
Game https: spacedoggame do you like the adictiz game touch? Follow us on twitter adictiz or on adictiz to be the first informed of our brand new fun and free games optimized for mobiles and tablets.
Want to comment or report a bug on your mobile or tablet? Support.
Space dog is a registered trademark of adictiz.

Related Apps to Space dog run - endless runner