Sounds app - music and friends for Android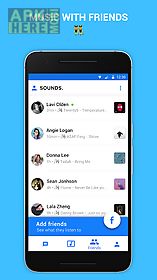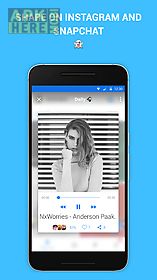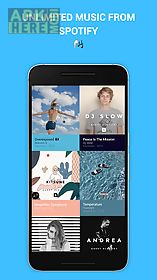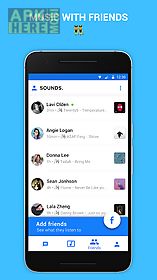 Sounds app - music and friends app for android description: More than 5 000 000 users are sharing music with sounds!
Join the world 39 s biggest social network for music right now!
Sounds is a new way to discover and share music with friends on instagram snapchat facebook twitter messenger and imessage 3meet people and make new friends thanks to music!
Unlimited skips with no ads and background play thanks to spotify.
Over 30 million songs at your fingertips!
Play free music from your library offline without wi fi.
Sounds is used by thousands of artists (brodinski joey bada) music labels (umg warner sony bromance dim mak kitsun ) and fans around the world!
Highlights share music on instagram snapchat twitter facebook messenger and imessage!
Invite and follow friends to discover what they listen to!
Profile like songs to save them to your profile!
Sounds messenger send songs and make new friends thanks to music!
Spotify connect your spotify account to listen to stream full songs without ads and enjoy your spotify playlists!
Search find any song and artist.
Listen to original songs not only covers!
Library play free music without wi fi.
Listen to music from your library offline!
Hd high quality audio.
Background play.
Unlimited skips.
Sounds uses less phone battery and cellular data than other music apps.
Send us some love at contact soundsapp.
Coplease leave us a review if you like using sounds 3 sounds is a compliant 3rd party api client for various legal music services.
All music are provided by the public third party media service spotify.
All trademarks and copyrights belong to their respective owners and are used here under the terms of fair use and the digital millennium copyrights act (dmca).

Related Apps to Sounds app - music and friends