Smartphone compare by specout for Android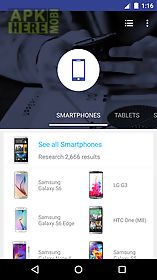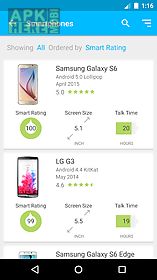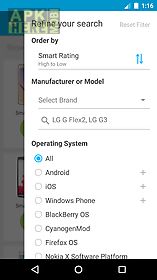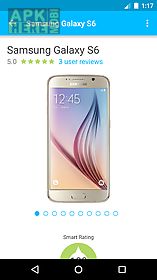 Smartphone compare by specout app for android description: Smartphone compare is the essential tool to research and compare the latest smartphone laptop or mobile tech product.
Discover and compare smartphones laptops drones and mobile devices by the top 2015 manufacturers such as samsung apple lg htc and more.
Search through specout s exhaustive always up to date database of more than 10 000 products to find your next smartphone phablet tablet laptop smartwatch fitness tracker headphones drone or wireless speakers.
Specout makes search easy by aggregating each technical spec along with expert ratings into one objective smart rating that lets you see which tech is worth buying.
Whether you are a smartphone enthusiast laptop geek or are new to the tech space specout helps you learn and understand which specs are important empowering you to make the best decision for your needs.
Compare the latest smartphones side by side based on screen size battery life price operating system and much more!
Explore the newest flagship laptops such as the macbook pro and surface book discover the newest specs for the latest drones take control and filter based on only the specs that matter to you sort on any dimension research the best new smartphones immediately after they 39 re released learn what experts are saying with our unique review aggregator review your smartphone and share your expertise with other members of the specout community visualize data like never before using our unique research toolsthis app is developed and optimized for android smartphones giving you immediate access to our vast database of devices on the go!
Never be thrown off by deceptive marketing take control and find your new favorite tech!
Specout has been designed for the us market.
While most smartphones and laptops are available internationally price phone and data carrier info specifically pertain to users within the united states.

Related Apps to Smartphone compare by specout