Smart emoji keyboard for Android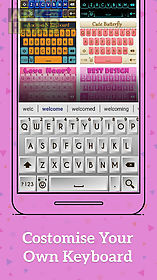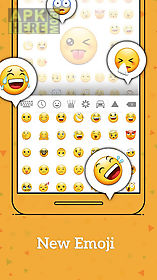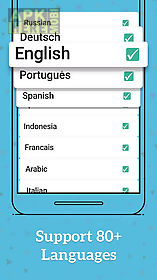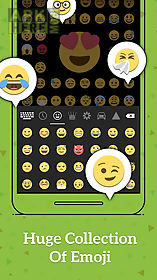 Smart emoji keyboard app for android description: Emoticons is a new version for android app which contains lot 39 s of extra smart emojis smiley face emoticons new symbols lot 39 s emoji like work as sticker keyboard.
Emoji keyboard working fine in text messages and other social chat applications.
Emoji keyboard is best custom keyboard app forever with extra emoji no required other stickers because this keyboard work as stickers keyboard.
This is best sticker keyboard forever with smiley face symbols and extra emoji angry emoticon etc..
New sticker keyboard features: fast convenient and easy to input thousands ofemojis new emoticons smiley face symbol everywhere(like facebook twitter whatsapp instagram message).
Colorful themes add new smart theme so it 39 s makes to smart keyboard forever.
Smart word suggestions with smart keyboard app.
Emojis support all android and other devices.
Share your emotion with smiley face symbol extra emojito your friends and family add new word in dictionary dictionary available for major languages emoji keyboard have two types of emoji style like galaxy emoji and colorful new emoji.
This keyboard have happy face emoticons angry emoticon and other lot 39 s of smiley face symbols...
Enjoy it freeimportant notes: how to enable smart emoji keyboard emoticon? Enable the input first go to home setting language keyboard and then check the smart emoji keyboard to enable it.
To use keyboard you need to change the input method.
Change the input method by holding the text box and select the input method then choose smart emoji keyboard emoticonnote : you may receive warning message when you change any custom keyboard because this is the standard message in android for any third party keyboard.
So please don 39 t worry about your private data feel free to use it..

Related Apps to Smart emoji keyboard