Simple weight loss resolution for Android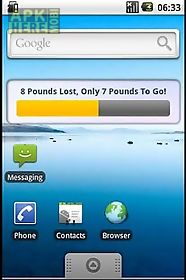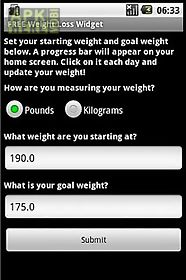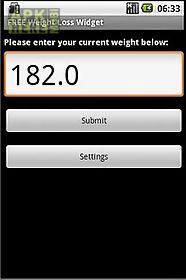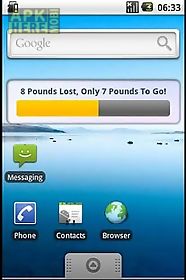 Simple weight loss resolution app for android description: note: this is a widget!!
Please read the special install instructions to use this app.
Description: most people download complicated apps to help them lose weight and then after a few days stop using them.
Instead weve realized that the most important aspects of weight loss are frequent reminders and simple tracking tools.
The app shows up on your home screen and keeps track of how much weight youve lost.
It motivates you to take small steps to improve your health and diet to reach your goal!
Special installation instructionsthis is a home screen widget.
After downloading just go to your home screen and click and hold on an empty space until you see add widget.
Then scroll down and select the simple weight loss resolution widget!
Here is what you get: set your goal track your weight see your progress get motivated by success!
Our recommendation start small!
Start by setting a low goal (e.
G.
Like losing 5 pounds).
Then once you reach that goal continue trying to improve!
We want your feedback!
If you have thoughts or opinions please send them to my personal email account aaser at sbr1 dot com!

Related Apps to Simple weight loss resolution