Simple ways to detox your body for Android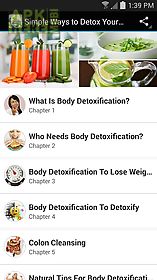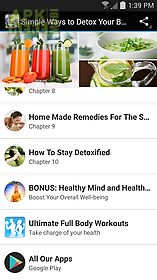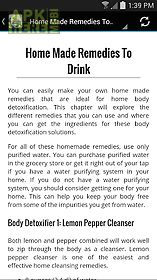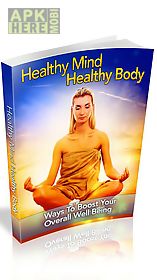 Simple ways to detox your body app for android description: 39 simple ways to detox your body 39 an easy to understand but very comprehensive guide which will teach you how to detox your body fast naturally and safely.
Our bodies are extremely good at detoxification but these processes can easily become overwhelmed due to the volume of toxins to which we re exposed from our air water food pharmaceutical and over the counter drugs and many other sources.
If you feel sluggish have skin problems aches pains digestive problems or simply cannot lose weight it might be time for a body detox which is practiced by many cultures around the world.
39 simple ways to detox your body 39 explores various ways of detoxing from at home detox treatments which are simple and budget friendly (all necessary ingredients cost next to nothing) to a variety of products (teas patches powders smoothies etc.
).
However there is no single sale pitch inside this application.
The purpose of this app is to teach and inform it is the only guide you will ever need.
By removing and eliminating toxins then feeding your body with healthy nutrients detoxifying can help protect you from disease and renew your ability to maintain optimum health.
As a result you ll have more energy and enjoy more happiness!
We 39 ve also included a free bonus ebook 39 healthy mind and healthy body 39 (how to get rid of your bad habits how to eat healthy how to use herbs and many more).

Related Apps to Simple ways to detox your body