Simple drums deluxe - drum set for Android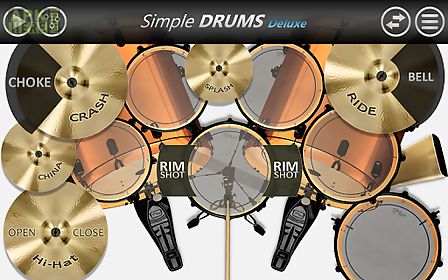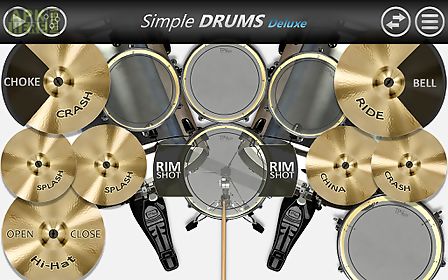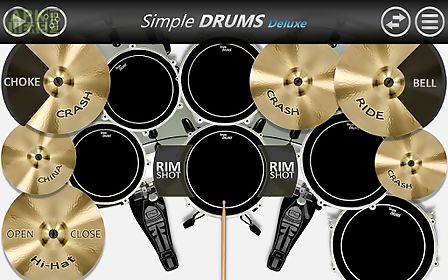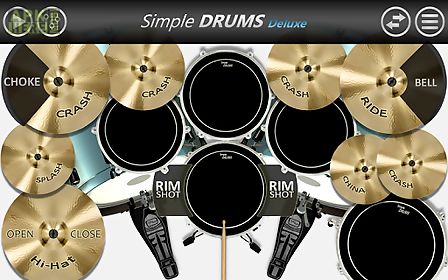 Simple drums deluxe - drum set game for android description: Simple drums deluxe comes with 7 different real drum set and with 40 rock metal reggae blues and jazz jam tracks.
You can also play your own mp3 songs from your device by tapping on the play button and choosing mp3 then selecting from the tracks on your device.
Mixer lets you customize and adjust your volumes you can even add hall or room reverb.
Really easy and simple to use.
Quick response time.
Supports multi touch.
Jam out with simple drums deluxe today!
Features: multi touch high quality audio 24 realistic percussion sounds 40 jam tracks 7 versatile drum sets reverb fx hall room play mp3 from device drums recorder realistic graphic jazz brush kit hi hat left to right feature simple and easy to usedrum sets: rock metal blues jazz latin basicinstruments: bass snare + (rim shot) 5 x tomtom hi hat (open close) timbales congas.
Cymbals (crash + (choke) ride +(bell) china splash) cowbell tambourine and snare side stick.

Related Apps to Simple drums deluxe - drum set