Silhouette icon pack for Android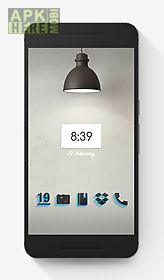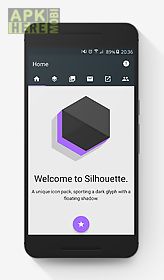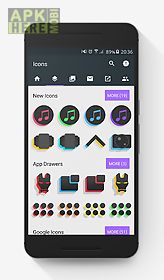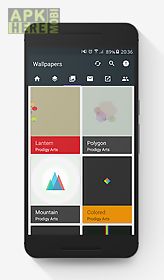 Silhouette icon pack app for android description: Introducing silhouette.
Simplistic unique icons sporting a dark glyph with a coloured background to give a floating feel!
Features 810+ uniquely designed icons (quad hd compatible).
16 cloud high definition wallpapers included.
Fully featured material dashboard.
Quick apply for your default launcher.
Dynamic calendar support.
Icon masking for unthemed icons.
Smart icon request tool.
Icon search and preview.
Muzei live wallpaper compatibility.
Supported launchersthis icon pack has been tested and is known to work with these launchers.
However it may also work with others too.
You can also apply the icons from within the launcher settings if there is no apply button in the dashboard.
Nova apex action go solo trebuchet smart aviate next kk nine blur unicon adw arrow lg home cm theme enginefyi: google now launcher does not support any icon packs.
Keep this in mind before purchasingnotes if you have any issues simply email me and i will try to respond as soon as possible.
Are you on social media? Feel free to contact me on google plus or twitter!
Links are in the 39 about 39 section of the dashboard.
39 missing an icon? Instead of rating poorly feel free to send me an icon request and i will try to update this pack with your requests.
(Bear in mind there is already a huge queue of icon request emails so i cannot guarantee your request will make it in the next update but i will try my best!
)Extra credits credits to aidan follestad and tom wellington for the dashboard application.

Related Apps to Silhouette icon pack