Shopping list for grocery for Android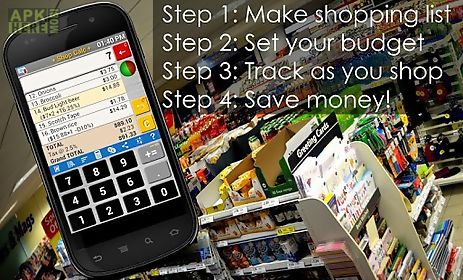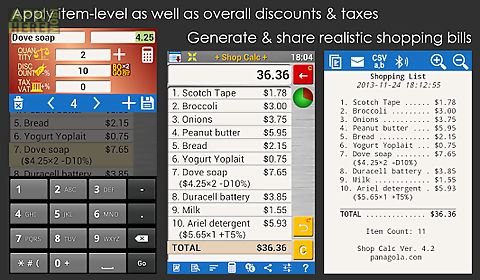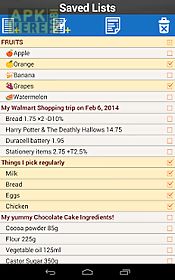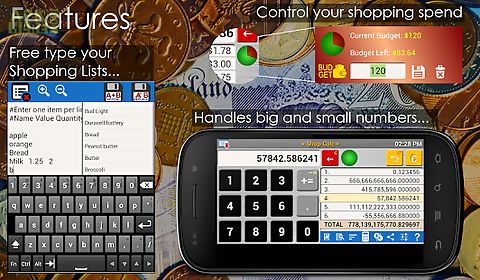 Shopping list for grocery app for android description: i never thought that i would use something like this because im such a random shopper but now that ive used it i never want to go shopping without it!!
Fantastic app because earlier when i go shopping and i am short of money i have to leave it.
But with this calculator i will be able to keep control of my budget i very seriously recommend itshop calc is a lightweight grocery shopping list maker with in built price comparator shopping calculator budget tool and support for taxes and discounts.
It supports multiple currencies and is a useful companion for travel.
Quickly free type your shopping list or just pick items from stored lists.
Shop calc learns and grows as you shop.
You will soon find that after you have just listed the items to buy you can already see a full shopping receipt with an approximate total resembling what you will get at the payment counter!
Shop calc is built with the repeat shopper in mind.
It automatically builds a product repository as you use the app to shop.
Soon you can get a full shopping bill as soon as you create a shopping list using historical price and tax info.
Half a million shoppers world over use shop calc regularly for their shopping trips.
Why not join them today and derive the benefits of this free little swiss army knife for shoppers? !
A pro version is available as well if you want barcode and voice support.
Happy shopping!

Related Apps to Shopping list for grocery