Series mania-track your series for Android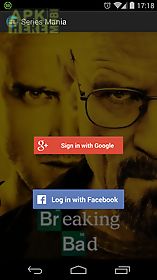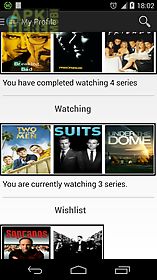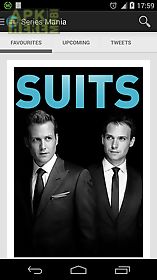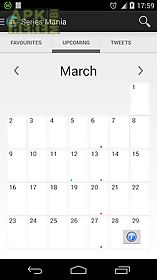 Series mania-track your series app for android description: Series mania aims to be your one stop solution to all your tv series needs.
Tag series as favourites and know about their upcoming episodes.
Get notified about their timings.
Get access to tweets and all buzz surrounding your favourite series.
Note : you cannot watch series from this app.
We don t stream tv series.
Maintain a watchlist of all the series you ve ever watched.
Maintain a wishlist of series that you would want to watch in future.
Get the details cast guest appearances writers etc on a per episode basis!
Know everything about the series you are watching.
Be the star of the next conversation you have.
All the above in an elegant and minimal user interface.
It s just a start series mania plans to be the ultimate stop for all you maniacs.
We don t want to be just another guide but rather a companion.
All your tv series needs at one place.
We aim to grow a community of like minded people.
We will get there soon.

Related Apps to Series mania-track your series