Selfie time for Android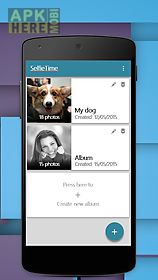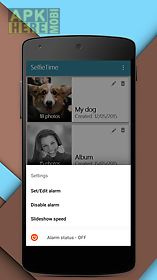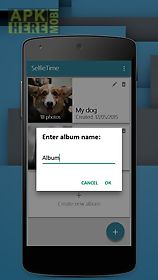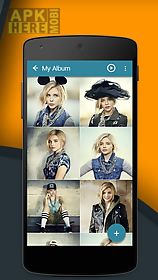 Selfie time app for android description: Do you want to see how your facial features hair eyes are changing with time? Maybe something else will be the purpose of monitoring? This application will remind you to take a photo once a day in specified time.
Over time you can view all the photos in the accelerated slideshow.

Related Apps to Selfie time