School lunch maker for Android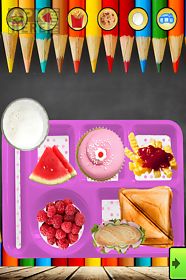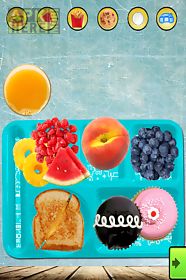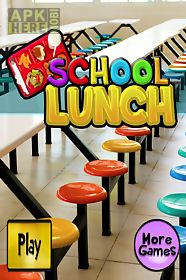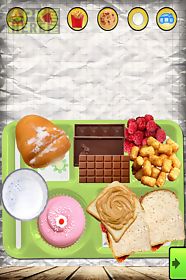 School lunch maker game for android description: School lunch maker is a delicious app that lets you decorate your school lunch tray with your favorite foods!
Grab some sandwiches hamburgers and grilled cheese and more as your main dish!
Then snag some healthy fruit options like apples berries and pineapple and more!!
Then add some side dishes like french fries potato chips and other yummy finger foods!
Top it off with some delicious desserts like cookies and cupcakes then add your favorite drink like milk or orange juice!
Then head over to the sticker lab and add your favorite stickers to your lunch tray!!
Snap a picture of it and send it to a friend!
Great fun for kids and fun for the whole family!!
School lunch is a fun easy to play game for all ages!!
Features include: tons of food options including hamburgers and sandwiches fruit french fries and finger foods chips and french fries drinks and last but not least desserts including chocolates cookies and cupcakes!!
Tons of backgrounds with various colored trays to choose from!
Sticker lab where you can choose over 80 stickers to decorate your lunch tray with!
Save to gallery snap a pic of your creation and show it to your friends!
Endless mix and match fun with tons of food options and stickers to make your best school lunch ever!

Related Apps to School lunch maker