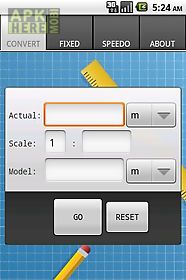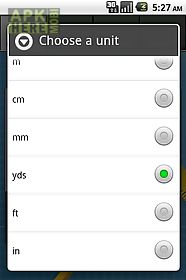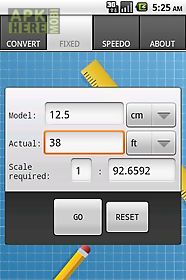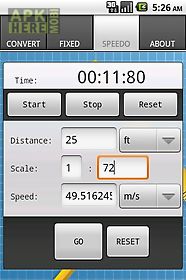 Scale mate app for android description: Its functions are described below.
Feedback is greatly appreciated.
Convert use to convert actual measurements in a particular unit to a desired scale in the same or different units.
Units available include m cm mm ft in yds and any scale whole or decimal can be used ie: 1: 25 1: 1200 3: 25 fixed use if you have a model of fixed size and want to find the scale needed to build a desired model.
Actual refers to the item being modelled and the output is displayed in scale required.
Speedo using a known distance you can time a model to determine its speed.
A scale of 1: 1 will give the actual speed reading.
Using another scale will give the speed if the model was in fact life size.
For instance a scale of 1: 20 will give a speed 20x greater than the real reading.
Different distance and speed units can also be selected including m s km h mph and knots.

Related Apps to Scale mate