Salad recipes for Android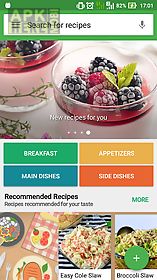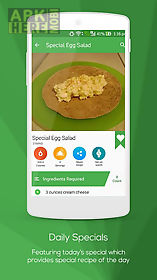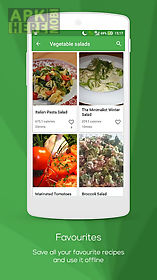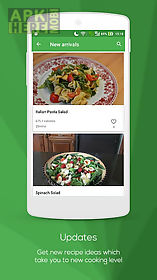 Salad recipes app for android description: Salad recipes free app brings you the collection of worlds largest number of salad recipes.
This app will help you to choose your favorite salad for lunch dinner.
These recipes always have a great role in our lunch dinner etc.
Salad recipes are the best food recipes which go with all main dishes.
These are fast foods or comes under easy recipes.
Salads from this app arehealthy and they can be eaten by all people.
Diabetic patients can eat healthy salads.
Almost all salads are made by using raw vegetables and they are very good for our health.
Even kids can easily prepare dishes very easily using this app.
Try some yummy and tasty salad recipes from our recipe app and be healthy.
Green salad recipes are best in these recipes.
Salad recipes are also very famous in all restaurants.
Eat healthy in 20 minutes or less with these superfast easy main dish salad recipes.
Salads of different categories include : bean saladscoleslawcurryeggfruitgraingreenpastapotatoseafoodtacoturkeyvegetablewaldorfchickendessertsalad dressingsand more.
Explore the best delicious salad recipes from this free recipe book.
This app is completely free for all time.
Our salad recipes are a delicious and healthy use different ingredients and seasoning to make one of the most joyous healthy salad recipes.
You can avail salad recipes in your own native language itself.
Many advanced features are included in this app.
The main features include : - global search- search recipes by ingredients names tags- shopping list- recipe preparation time- offline recipe access- favorite recipes can be stored separately - reverse recipe search- recipes can be shared to anyone by a single click- recipes are provided with their nutritional value calories 10.
Number of servings is also providedsalads can be healthy satisfying meals on their own or perfect accompaniments tomain dishes.
Download this free app and enjoy the world of cooking!
Happy cooking!

Related Apps to Salad recipes