Rom updater for Android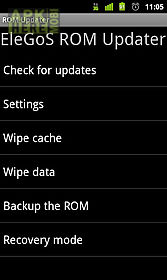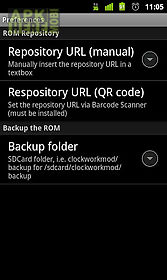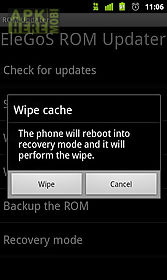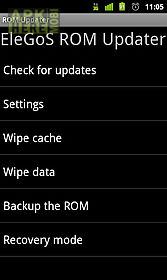 Rom updater app for android description: requires root requires clockworkmod recovery or any with edify capabilities in cache recover extendedcommand this application requires that the rom developer supports it.
This application stand alone does nothing.
You have to set the repository url in order to receive the updates.
Gt json file not found: the repository is not available because the repository maintainer deleted it not because the application doesn 39 t work!
Gt ask the rom maintainer to support rom updater in his mod!
Rom updater is meant to be an universal free tool to maintain your android modified operating system up to date.
It 39 s repository based maintained by the rom developer.
It 39 s able to recognize the mod name and version and will let you see the available updates incremental or full download.
It has a full support for the most common recovery actions (cache data wipe apply zip update backup etc).
To set the repository url you just need a click (you can always set it manually).
New a list of the actual repositories is available in the settings menu share yours sending anonymous data!
Developers: to know how to create a repository integrate the updater with your mod please go to the website or send me an email.

Related Apps to Rom updater