Rolling rolling fallilng 3d for Android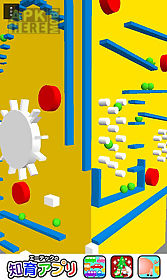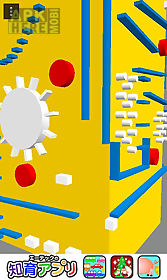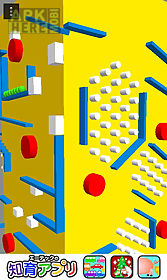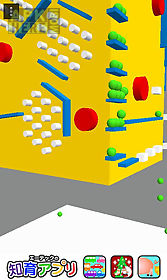 Rolling rolling fallilng 3d app for android description: That 39 rolling rolling falling!
Has evolved into 3d? !
This time they roll back and forth in a 3d area!
Touch the screen and balls will appear and roll around in this educational game for young children.
( 6 years)roll along slopes ride through cogs be thrown by pinwheels just by touching appropriately children will have fun while cultivating their sensitivity.
Quot operation balls will appear when you tap in the yellow area.
Gimmicks will move when you tap the red buttons.
Flick horizontally and the screen will rotate.
Flick vertically and the screen will slide.
Please make sure to check all terms and service before using.
When youdownload this application it is assumed that you agree to all terms and service.
Terms of service : edu.
Atech.
Jp en terms of service for information about our apps etc.
Please follow our twitter account atech apps.

Related Apps to Rolling rolling fallilng 3d