Reminder lifetime for Android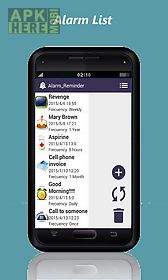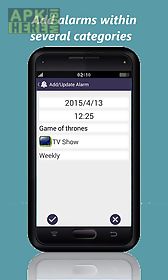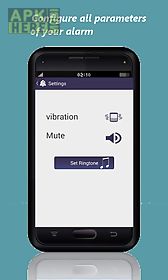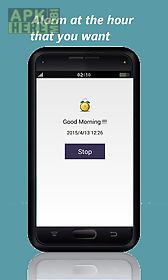 Reminder lifetime app for android description: Alarm app the most simple reminder app to schedule your daily tasks and lifetime meet with your colleague improve your productivity to make life easier.
Alarm app is a free reminder app to program several quick reminder in different categories like: birthday reminder wake up reminder payment reminder medicine reminder meet reminder anniversary reminder call reminder and more...
Forget your alarm clock wake up with your cellphone organize all your activities homeworks tasks deadline things to do in a list and wait for alarmapp to remind and organize your lifetime.
Featurescreate all your alarms by date hour and frecuencysave your task list on your sd memorysave your task list on cloudselect your alarm tonehow to set remindersto create a reminder alert you need set date hour label category and frecuency to repeat with this you never forget anything and never you will be late again.

Related Apps to Reminder lifetime