Read with accent for Android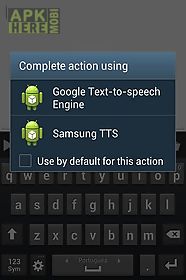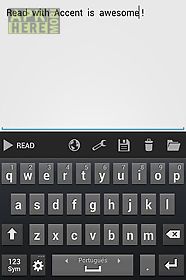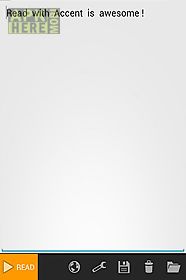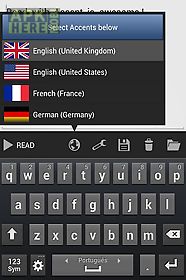 Read with accent app for android description: Aneasy tousetext to speechtoolfeaturing themaininternational western languages.
A veryhandy toolfor language students and tourists whowanttoget familiarwithdifferent accents!
Simple instruction- write import your text intothebox.
- Clicktheglobeiconandselecttheaccentyouwish touse.
- Click read.
Theappalso enablesyoutosave shareandsetyourspeechasringtone plusother features.
Featured languages english (american and british) french ( france ) italian ( italy) spanish ( spain) german ( germany) the appperformsmuchbetterwithsinglewords andshort sentences.

Related Apps to Read with accent