Radio nigeria - naij.com for Android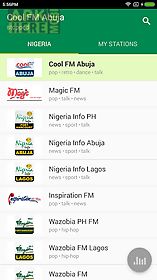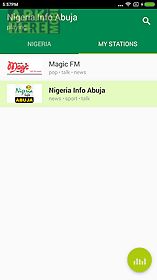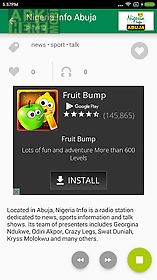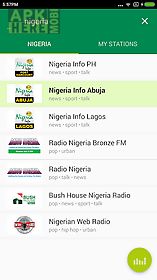 Radio nigeria - naij.com app for android description: Naij radio is a free application for listening to the radio online.
Our collection includes the most popular am fm live radio and internet radio stations: nigeria info abuja crown fm sleekfm real 360 radio sports radio we fm and others.
No matter if you love jazz dance music or hard rock oldies or modern popular music for any musical taste we will find a perfect radio station!
But there is one more thing in naij radio you should know about.
It s not only a huge amount of nigerian online radio stations it s the one of the easiest application for internet radio listening.
It s completely free it s fast and doesn t need any registration.
Just install it and start enjoying your favorite online radio stations!
Listen to the radio online never been easier join us!

Related Apps to Radio nigeria - naij.com