Quran teacher (whole quran) for Android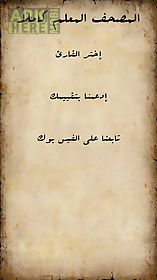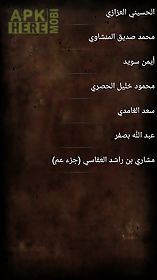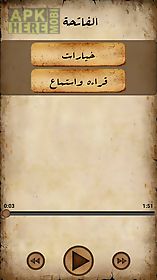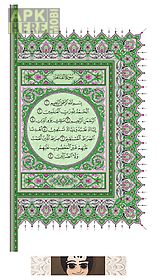 Quran teacher (whole quran) app for android description: Quran teacher is an application that contains the whole quran a lot of readers are well known in teaching them to quran.
This application helps you learn to read the quran and memorize it and also helps your children to learn the quran with ease.
The most important characteristics of the application: - listening to read the quran- repetition of education- you may read sura and you hear the reading- contains a large number of known readers.
- Contains all of the holy quran- you may listen to any surah without internet.
- Free and easy to use applicationreader husseini azzazi muhammad siddiq minshawi mashary (amm part) ayman sweden and sweden ayman mahmoud khalil alhusari mahmoud al husari koran teacher for the kids the quran teacher for adults teaching the quran hafiz memorize the quran learn quran.

Related Apps to Quran teacher (whole quran)