Quick cache cleaner for Android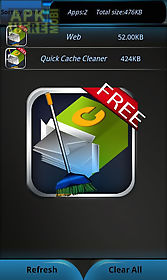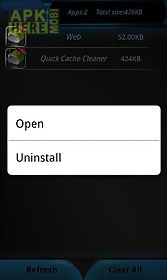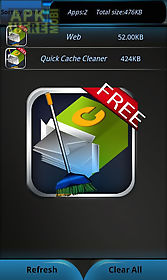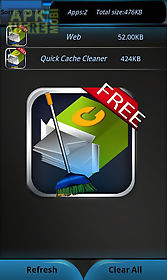 Quick cache cleaner app for android description: Internal memory is precious.
You can get more available storage space by clearing cache data files with this app.
1 click to clear all cached files for getting more available space.
No root permission required.
This app is useful to anyone who has memory management issues specifically when you are running out of application storage.
Make your phone faster smoother.
1 click to clear all cached files.
Clear cache for a specified application.
List applications that have caches.
Sort apps by size or name.
Open uninstallapplication.
View application details page.
Clear browser history support move the app to sd card(app2sd) by default apps are sorted by app name.
To sort the list by app size please tap the sort by name button.

Related Apps to Quick cache cleaner