Q universe for Android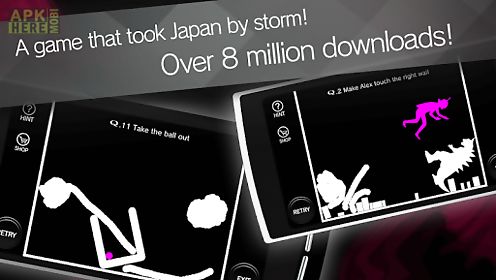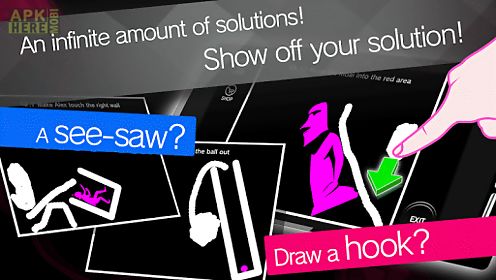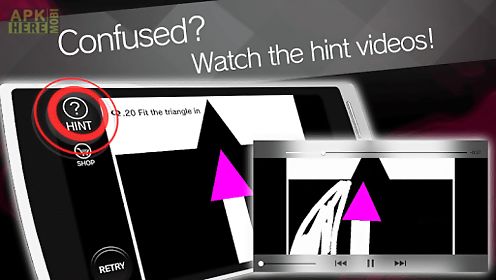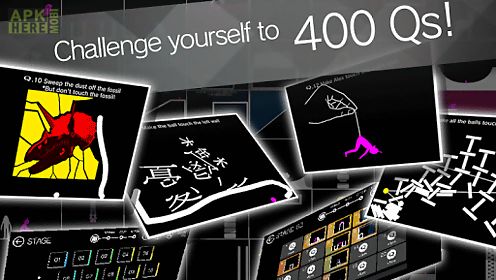 Q universe game for android description: Get ready.
A game that will unexpectedly bend your mind.
Ranked no.
1 in google play in the japanese market.
A puzzle game that caught japan by storm with 8 million downloads.
Mission q is a new form of physics engine puzzle.
The task is simple.
Draw on the screen to clear the task at hand and move on to the next level.
Take the ball out of the beaker make the ball touch the wall etc.
The game is that simple.
What users say about q simple in concept challenging to play it is like the modern day puzzle ring there is more than one solution to every puzzle i am sleep deprived!
Infinite solutions invent your own solutionspost your success on social media be the world s first there are over 400 qs.
Even we creators cannot solve all of the qs.
Be the world s first to solve the unsolvable ranking the fewer strokes the better.
Compete with others around the world!
How to enjoy - view others solutions to the q.
- Compete with each other to see who can solve the q with fewer strokes.
A seemingly hard puzzle can be solved with one stroke.
- You can see who solved a q around the world.
Contact us: we only accept inquires in english and japanese.

Related Apps to Q universe