Pumatrac for Android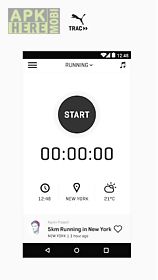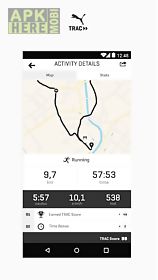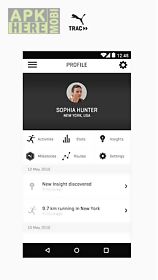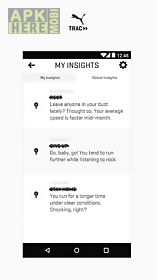 Pumatrac app for android description: Pumatrac is a unique running application now available for android users with a modern user friendly design.
The app is designed to motivate athletes to get outside and discover ways to get the most out of a workout while having fun along the way.
It re defines what runners expect from their running apps and provides insights on how outside conditions (weather day of the week and location) as well as personal behaviors (music choices and social media activity) effect performance.
Track distance pace and calories burned.
Find out if you run faster to rock music.
(Be sure to check out the new spotify feature.
) Discover whether fridays or mondays are your best days.
Share your running routes with friends or give theirs a try.
Rack up your best runs on the new social leaderboard.
If you re travelling the gps locator shares the best running routes in your current city.
When you re not travelling check out the new global insights to find out what s going on beyond your neck of the woods.
Finally when your run is done pumatrac will show you your score distance personal insights and weather time condition bonuses.
It s an app that s always thinking about your next step and challenging you on those days when you need it most.
Pumatrac comes with support for the pebble smart watch.
Continued use of gps running in the background can dramatically decrease battery life.

Related Apps to Pumatrac