Princess nail salon for Android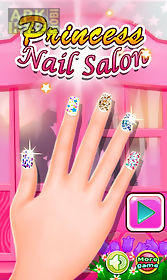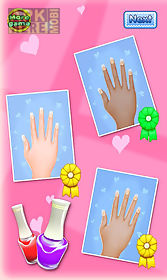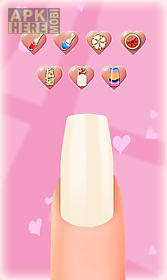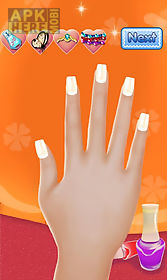 Princess nail salon game for android description: Hi in the morning we received a call from a friend of ours she has a problem she must come to a party that takes place for raising funds in favor of children without parents.
Our friend is a beautiful princess and very good and she needs your help.
Do you want to help her to prepare for the party to go to.
Do you want to be her friend through this makeup game for children? If you want to prove to everyone that you can be a good friend you will definitely succeed through this beauty game for girls.
You will be able to own a beauty salon only through this game with princesses.
Please follow all instructions in this game for kids.
Good luck!
At first you will meet the beautiful princess this is looking forward to meet you you have to start to help her she needs treatment for nails apply a moisturizer cut her nails clean nail polish make tattoos for hands apply a nail polish and choose the most beautiful model the accessories are very important so you do not forget them princess is very beautiful you did a great job.
Thank you that you have chosen to help us please come back every day to help the princess.
She asks you to visit daily through this makeup game for girls.
Have fun!

Related Apps to Princess nail salon