Princess libby: tea party for Android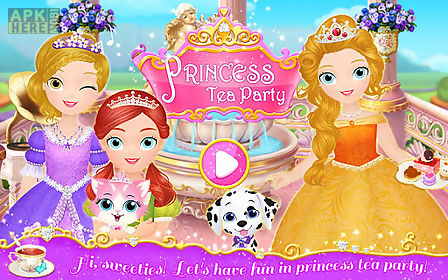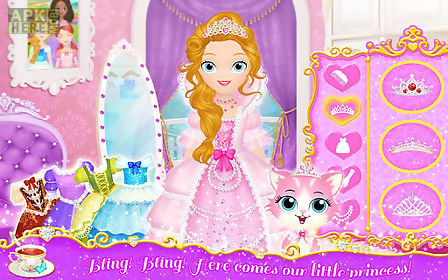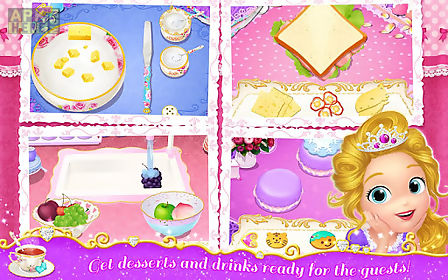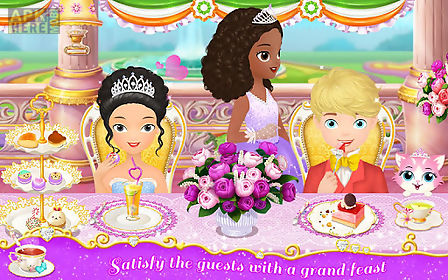 Princess libby: tea party game for android description: hear ye!
Hear ye!
Quot calling for all your attention princess libby is gonna hold a royal tea party!
All the princes and princesses are invited!
It is the first time that libby becomes the host.
With excitement as well as tension she is so busy preparing for goodies: cakes macarons juice and so on.
It is really a grand feast!
Libby almost keeps her own hands more than full but it 39 s far from well prepared it is really an emergancy!
Will you do her a favor? Come on it will be the most memorable party with your help.
Just set the table place the desserts and get ready to welcome the guests!
Oh look!
The guests are just arriving invite them to have a seat and serve them the delicacies.
Yum the desserts and drinks have ran out so quickly which obviously means the highest marks among the guests!
And in appreciation of your tasty snacks they all give you loving hearts hurry to collect them as many as you can with which you can exchange beautiful dresses for libby.
Aha you can 39 t wait to see her surprising expression can you? How to play: open the game and click the icon to start.
Slide the screen to the right you will find the guests all seated.
Please click the bubbles above and check what they need.
Then you can make whatever they want with the tips.
When you 39 ve done drag the food to your guests they will definitely love it.
How do i know? See the empty dessert trays and jugs prove how popular these snacks are!
You 39 d better cook more!
Here we go oops the table is so messy that there is little room for the freshly desserts.
Click the dirty plate then you can classify the dishes and clean up the dirty table.
After that you can also click the icon on the top right corner to rearrange the party in your flavors.
And sweeties your hard work totally pays off look at these loving hearts you 39 ve earned.
Now please click libby to see what will happen.
Yes!
You can use these loving hearts to exchange beautiful dress up for her!

Related Apps to Princess libby: tea party