Princess fashion star contest for Android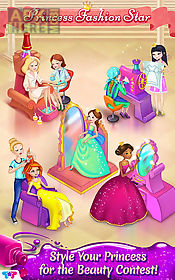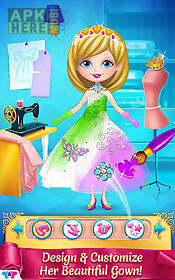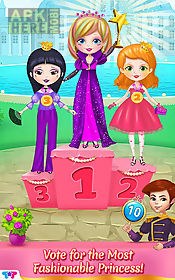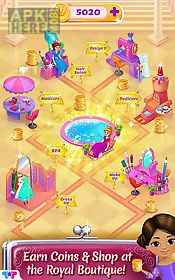 Princess fashion star contest game for android description: Welcome to the most glamorous beauty contest in the kingdom!
Make your princess shine like a fashion star!
Vote for the most fashionable princess!
Vote for your favorite princess styles!
See if your princess wins first place!
Style pamper and make up your elegant princess with tons of fashion beauty activities!
Give your princess a royal manicure and pedicure!
Princess fashion star is the perfect game for aspiring fashionistas and future princesses!
From royal manicures and pedicures to luxurious spa treatments to clothing design activities there is so much fun to be had!
If you love fashion design and feel like a princess this app if for you!
Royal beauty contest vote now!
Dress up makeup your princess for her beauty contest debut.
Enjoy tons of glamorous makeup items and a variety of royal gowns and accessories!
Compete against other designers vote for the most stylish princess and see if your princess comes in first place!
Manicure pedicure please!
Every princess needs a manicure and pedicure!
Give your princess 5 star treatment with the finest manicures and pedicures.
Choose from awesome polish colors and sparkly nail decorations!
Spa hair salonhead to the spa to continue pampering your princess!
Check out the 4 adorable spa themes each with different tools and spa surprises!
You can also style and highlight your princess 39 hair!
Talk about the royal treatment!
Design it!
Princess styleit 39 s time to design your princess a gorgeous gown!
Choose from 4 different dress styles and get to work!
Customize your princess 39 gown and create her very own signature style!
Royal boutiqueshop 39 till you drop at this exclusive royal boutique!
Use the coins you earned while playing to purchase more clothing cosmetics for your princesses!
Features: dress up your princess for the beauty contest.
Gt make up your princess with tons of makeup items.
Gt highlight your princess hair.
Gt pamper your princess at the royal spa!

Related Apps to Princess fashion star contest