Princess escape for Android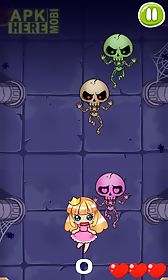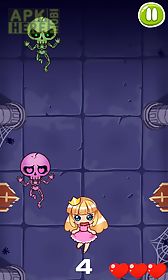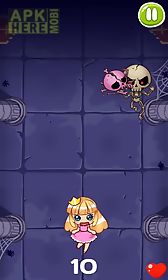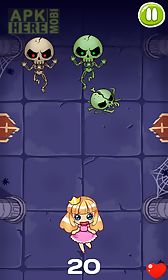 Princess escape game for android description: Princess escape is a new challenging game training your reaction and speed!
Are you ready for a dangerous journey to an old mysterious castle? Your mission is to save a cute little princess from crazy skeletons chasing her all over the palace...
How to play: tap the skeletons with your finger in order to destroy them!
Save the running princess!
She has three lives in case if you re not really lucky the higher level you reach the stronger (and more numerous) skeletons become!
Princess escape features: addicting time killer game perfect for fans of castle theme princess games and monster skeleton apps!
Colorful graphics and really cute princess free and easy to play!
So what are you waiting for? Hurry up!
Save the poor scared princess destroy the skeletons and become a true hero in this great game!

Related Apps to Princess escape