Princess clean bathroom for Android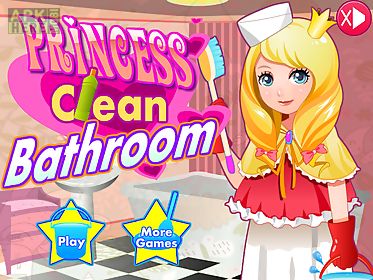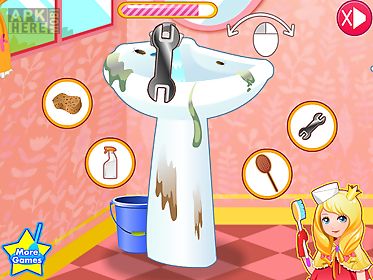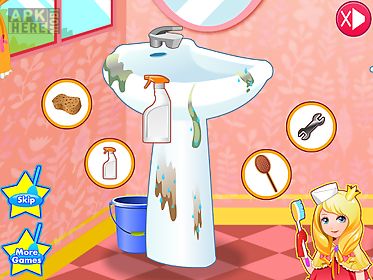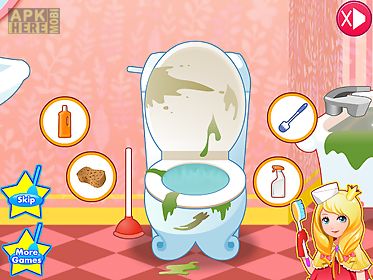 Princess clean bathroom game for android description: In our palace will be the most beautiful wedding ever.
You have to clean all the palace rooms and everything in this palace.
I did clean the rooms but i 39 m very tired.
We need to find someone who wants to help us clean finish because tonight we have to finish everything.
In this game you must be the person who will help us to thoroughly clean all bathrooms.
1) first you put the battery on the sink to stop water flow.
2) then you apply a few coats of spray to clean the sink leg.
3) must take all the miseries of the sink and throw them in the trash.
4) still have to clean the toilet bowl so we will do the same.
5) then you have to clean the tub somewhere we release all the water and begin cleaning.
6) when i finished cleaning we choose the colors for floors walls and all the elements that are in the bathroom.
Thank you very much that you agreed to help us through this game and we invite you to choose and other games for girls because we know that you 39 re doing well and that you like this kind of games.
Have fun!

Related Apps to Princess clean bathroom