Preschool and kindergarten for Android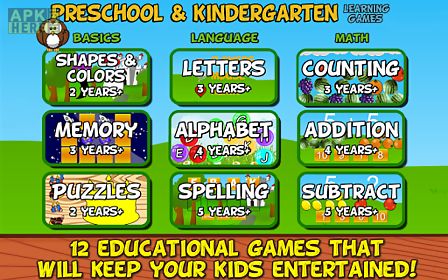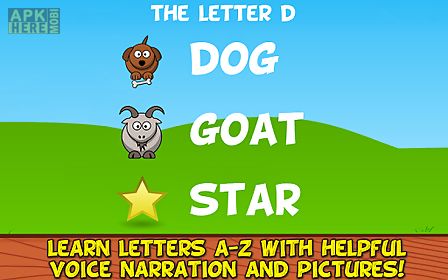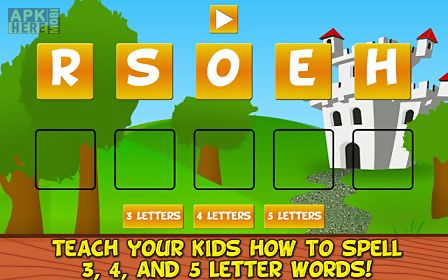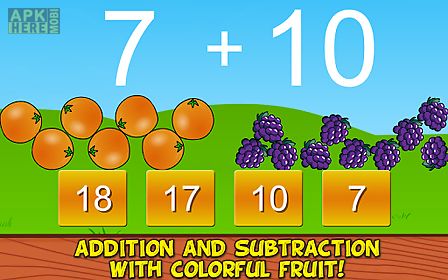 Preschool and kindergarten game for android description: 12 interactive educational games that will keep your preschool and kindergarten age kids entertained while they are learning!
Used by millions of parents and teachers to help educate and entertain young kids.
Helpful voice narrating colorful graphics and fun sound effects will help your child learn letters spelling math and more!
Designed using real world preschool and kindergarten curriculum 39 s and uses common core state standards.
Kindergarten and preschool kids love these games!
Includes 3 free games unlock all 12 games through a simple in app purchase.
Educational games: shapes and colors: identify shape and color differences letters: learn letters with helpful pictures and voices counting: count with helpful voice narration to learn numbers memory: flip and match cards to help improve memory and attention alphabet: pop bubbles while learning the alphabet addition: add fruit together to learn addition puzzles: fun and colorful puzzles spelling: spell hundreds of words with helpful voice narration subtraction: pop fruit to help learn subtraction positions: learn left right and center nouns and verbs: identify the difference between nouns and verbs counting down: count down from 10 and launch a rocketperfect for children toddlers kids and students who need a fun and entertaining educational game to play.
Keep your preschool and kindergarten age child entertained while they are learning!
Ages: 2 3 4 5 6 or 7 year old.
If you have purchased the games already and they are now showing locked you can tap the i or ? In the upper right corner and then tap 39 restore purchase 39 to unlock the games again for free!

Related Apps to Preschool and kindergarten