Popemoji! funny emoji blitz!!! for Android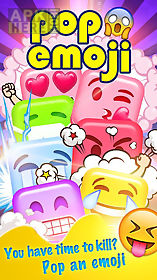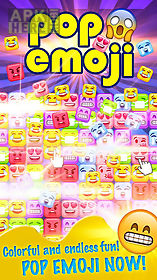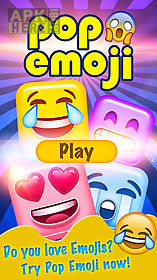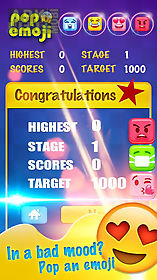 Popemoji! funny emoji blitz!!! game for android description: The mostfunny emoji game pop an emoji happy everyday pop emoji is the first casual game base on emoji.
Do you love emojis? Ever wondered what happens when an emoji becomes a game? Try pop emoji now!
Its the most flashiest colorful and endless fun!
You cant get enough of popping those emojisyou have time to kill? Pop an emojiin a bad mood? Pop an emojithe possibilities are endless just hang back relax and just keep on popping howtoplaypop emoji is a very easyelimination play and you just need to elimination emojis togain scores.
Tap two or more emojisof the same color to destroy them.
The more emojis you eliminate and the less emojis you leave on screen the more scores you will gain.
There is no time limited but every level has target scores for you to achieve.
Even though the game s rule is simple it will kill a lot of your brain cells if you want to get high scores.
And funnyemojis will make you happy everyday!
It 39 s good work with play game service has top level top score leaderboards and more than 5 achievements you can play with you friends.

Related Apps to Popemoji! funny emoji blitz!!!